Might and Magic Heroes 6 fan questions
1. Is an open/closed Heroes 6 Beta test before release included into your plans? If yes, then nearly when?
Isti: Yes we are thinking about a closed BETA before release. Date is still to be settled. We'll let you know the facts surely!
2. Rob and Paul are going to return with their music. What sort of themes will be there in the game Heroes 6 (terrain, combat, siege, factions, etc.) and during what period they will be? Any information on their extension (mp3)?
Isti: Yes, there will be various themes... The music together lasts about 2,5 hour, nearly 50 tracks (to principal menu theme, special menus theme, fraction themes, terrain themes, fight scenes, faction siege fight themes, boss fight themes, campaign themes, AI turn themes, "event" themes and credit theme) and they will probably have the format mp3.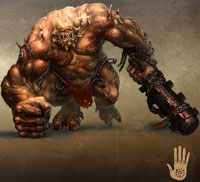 3. How many unrivalled edifices will be in the game per faction?
Boci: four per faction, each will have some differences per town and per faction. For instance Necropolis will have the Tomb of Heroes edifice that will make hero resurrection free and will give momentary bonuses a fixed period of time.
4. In the preceding episodes the maximum number of players on the Heroes 6 map was eight. Based on a previous pic from the map editor it will be twelve, is that really so? And any information on the dimensions of the adventure maps?
Boci: The editor is Black Hole Entertainment's own growth. It is capable to manipulate twelve player (it was written for a various multiplayer game) but for Heroes 6 the maximum number of players on the map will be eight.
5. Could you give us some information about the AI in Heroes 6? In hard status will the AI "cheat" or will play clear?
Boci: To my mind the game AI will be quite intelligent. On easy and regular difficulty the computer will not cheat wholly. Surely on Hard difficulty some cheating is needful to give pro players enough challenge, but will not be as noticeable as in Heroes fifths case.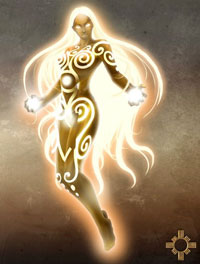 6. What is the number of new and old Heroes 6 artifacts (and set or combo artifacts) that will be in the game, and any facts on their quantity? Will be there potions and scrolls?
Isti: There will be around 150 artifacts in the game including eight combo/set artifacts, each will have 6-6 part. The ratio between old and new artifacts will be about 50-50%. And yes, there will be potions and scrolls as you could see on some picture of the day.
7. If there will situate a Town Portal spell, how will it function? Like in Heroes 3 or in Heroes 5? Or if not, then how will the heroes travel?
Boci: There will be fundamental and advanced Town Portal spell, but they will act in a different way. They are edifices that you must build first. Basic town portal will assist heroes to move from town to town. With advanced town portal heroes could portal back to the attached city with city portal building from the adventure map. Combining this two they will function as the Town Portal from Heroes 3 (first jump to the attached town then portal to the destination city using the portal edifice).
8. On some picture of the day we saw various colored marks under the units or heroes. What is that? Each creature or hero will have its own color mark on the field of the fight and on the adventure map?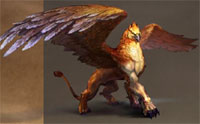 Boci: Don't get confounded by the early pics, they are from the alpha adaptation, and sometimes they've been created with the map editor. In the final game aura colors will be similar as the player's color. The aura under creatures will modify based on which player controls the territory.
9. In Marzihn's second questions and answers video he told that there will be eight bosses and eight neutral creatures in Heroes 6. The quantity of bosses is satisfying, but I think there should be more neutral creatures since the principal game will start with only five faction. Do you plan to grow their numbers before release, or will you add more in later explansion(s)?
Boci: There were no more indifferent creature in the preceding games at launch and we don't feel its not enough.
10. How strong the indifferent units will be?
Boci: 0 Core, 7 Elite, 1 Champion Neutral unit.
11. Is there any possibility that you will change the name of some creature before Heroes 6 release? For instance the Cerberus in the Greek mythology is a three headed dog, but in the game he only has two heads that's a bit confusing)
No?mie: Names won't modify. Ashan is a Fantasy world, not our historical or even legendary Earth. We use allusions to our own mythologies and folklores for their rich - and immediate - symbolic significance, but we never duplicate them 100% - rather we accommodate them to Ashan's own laws to make them more unparallel. Our Vampires, for example, are nothing like Dracula, or the Cullens from Twilight :)
---
Jerry at 2012-09-25 14:59 wrote:
Why does this game suck after I downloaded the last 2 updates? You keep neglecting my comments. What do you think I'm making this stuff up? You update my Heroes 6 and ruin it, then you won't help me. Warcraft comes out today, you know.
kelpiejethro at 2012-05-05 23:44 wrote:
the instructions for installing user created maps says to put them in the my documents/might & magic heroes 6/scenario folder. problem is my install has no such folder. I am using XP professional. I created the scenario folder and dropped the SCN files in there, but no scenarios appear on the screen to select. Any thoughts?
Ryan at 2012-02-22 02:00 wrote:
just want to ask .. Minimum requirements for Heroes 6 says its still playable with Radeon X1950pro 256mb ... but how come its giving me error : your video card doesn't meet the minimum requirements ??
chu at 2012-02-14 01:42 wrote:
More faction in Heroes 6?
toni at 2012-01-29 15:30 wrote:
we need a the middle earth imposible size map for Heroes 6, the others are simply the best
PredatoR4EveR at 2011-11-10 20:16 wrote:
Drakov you must use "combat map painting" inside the terrain painting panel.
Drakhov at 2011-11-03 10:33 wrote:
Hi everybody.

Just a question for the heroes 6 editor. Why, when i test my map, The fight with monster or other ennemies don't start and finish by "equality" ?
bembelac at 2011-10-30 02:11 wrote:
Hi, we with friends like to play heroes in hotseat version. We cannot find a eay how to do this with Heroes 6.
Per Ole Andersen at 2011-10-25 14:17 wrote:
Hello i have a video card that is ati radeon x1950 series and was wondering if you will realse a patch that i can play heroes of might and magic 6 with this card.